We are looking for you!

PLS has been growing year on year since the start. We are always looking for people who can help us make the best Patient Lifts systems in the world.
In us you find a down to earth employer and a horizontal organisation. 

We offer a workplace where:
 
You are paid a good salary accompanied by some nice benefits
As outlined in the collective employment agreement of our sector
 
Precision and technical craftsmanship is valued over production speed.
Work with passion on a medical device that helps people regain their mobility!
 
Flexibility is held in high regard and responsibility is granted to those that want it.
Moving and need the company van? Need a day off on short notice? 
 
You can develop yourself in a high-tech environment.
Want to 3d print a part for a diy home project you're working on? Want to do a paid course to improve your skillset? Additional drivers license? 
 
You find yourself working in a modern building furnished with all amenities and situated in a beautiful green landscape.
Biking to work will be a joy!

 
Did we get you excited?
Please contact us or feel free to walk on in during office hours for a quick chat!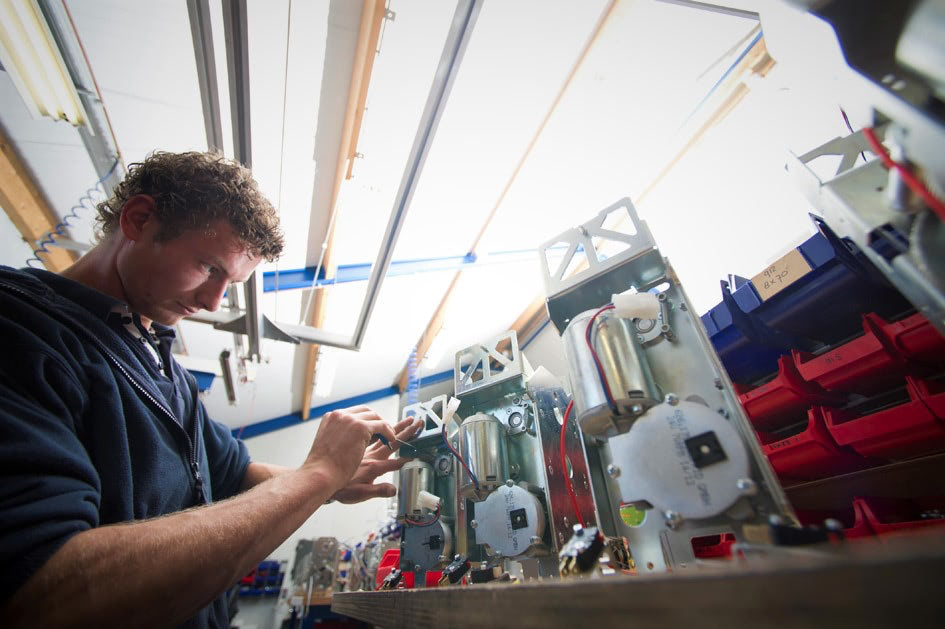 Wij zijn op zoek naar jou!
PLS is sinds haar oprichting jaar op jaar gegroeid. We zijn dus altijd op zoek naar mensen om ons te helpen de allerbeste patiënten tilliften te bouwen.

In PLS vindt je een laagdrempelige no-nonsense werkgever.

We bieden een werkplek waar:  
 
Je een goed salaris ontvangt en bijbehorende aantrekkelijke arbeidsvoorwaarden.
 
Precisie en technisch vakmanschap boven productiesnelheid gaan.
 
Flexibiliteit en verantwoordelijkheid er is voor wie dat wil.
 
Jij je kunt ontwikkelen in een hightech werkomgeving, met verschillende opleidingen om het beste uit jezelf te halen.
 
Je werkt in een modern gebouw met alle benodigdheden dat ligt in een prachtige groene omgeving.
Enthousiast geworden?
Neem dan volledig vrijblijvend contact met ons op of loop gewoon een keertje binnen voor een kop koffie!